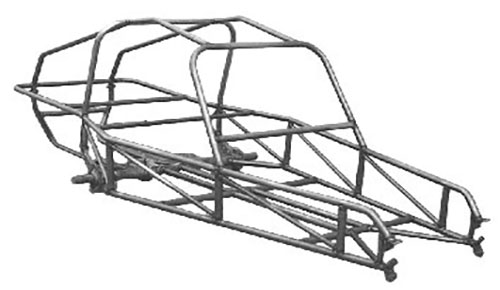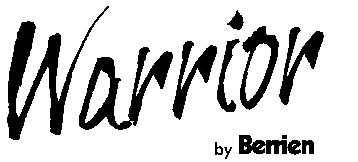 In 1999 Berrien introduced a chassis that declared war on high chassis prices. The 95″ wheelbase 2-seater, dubbed the Warrior, comes only as a knockdown kit.
Many have tried to copy the Warrior, but no one has ever matched its consistant quality and price. With all of the quality but less than 50% of the cost of a fully welded
95″ wheelbase chassis, the Warrior is a very economical choice for anyone who has access to a professional welder. Because we leave most of the assembly to be done after shipping,
it also has the most reasonable shipping costs.
**Note: The rear rollbar of this chassis mounts on the body mount pad on the stock VW shock towers. It is not designed for use with our custom torsion with mid-travel style end plates. If you'd like to use a custom torsion, please order our custom torsion with heavy-duty shock towers. These have the body mount pads in the proper location for the rollbar.
The Warrior features a roomy cockpit, 51 ¾" wide & 41" high.
Each Warrior comes with:
– Shift box w/shift tube hanger
– 8 front-end clamps
– Seat back brace
– Underbars with mounting nut welded in
– 3/4″ bolts for underbars
– Saddles w/flanges for mounting underbars
Available As: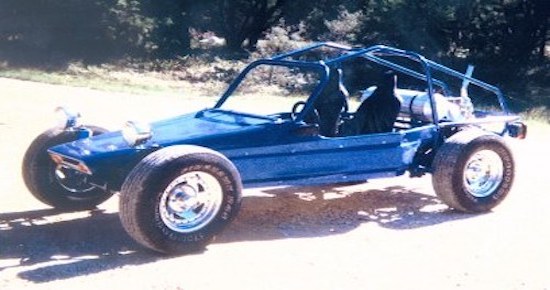 Owned by David Poole, Texas