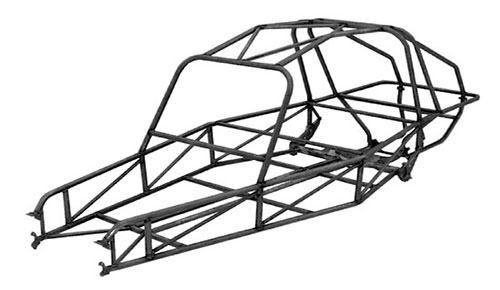 In 2001 Berrien waged war in the 4-seater chassis market and set a new standard for affordable family fun. The 112″ wheelbase 4-seater, dubbed the Cruiser, comes only as a knockdown kit. The spacious cockpit is 44 1/2″ high & 51 3/4″ wide, so there is plenty of room for 4 seats. When you go buggying in a Cruiser, no one has to wait for their turn to ride.
**Note: The rear rollbar of this chassis mounts on the body mount pad on the stock VW shock towers. It is not designed for use with our custom torsion with mid-travel style end plates. If you'd like to use a custom torsion, please order our custom torsion with heavy-duty shock towers. These have the body mount pads in proper location for the rollbar.
The Cruiser features a roomy cockpit, 51 ¾" wide & 44 ½" high.
Each Cruiser comes with:
– Shift box w/shift tube hanger
– 8 front-end clamps
– 2 seat back braces
– Diamond bracing in upper cage
– Double rear rollbar
– Underbars with mounting nut welded in
– 3/4″ bolts for underbars
– Saddles w/flanges for mounting underbars
Information for Shipping:
Available As:
Floor assembly with arm rails is 9′ 2″ long x 4.5′ wide x 8″ thick & weighs 175#
Box is 56″ long x 9″ wide x 4″ thick & weighs 70#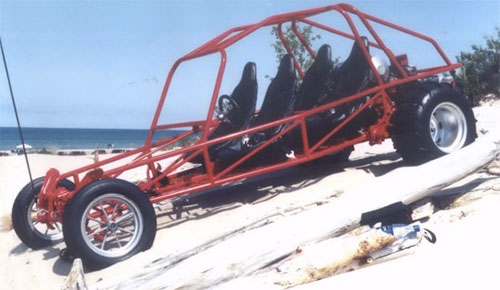 Built by Bryan Young & currently owned by Sam Younglove, Michigan